Canoe slalom is an Olympic sport and breathtaking to watch. Competitors tossed about in churning whitewater as they navigate their way through a series of hanging gates. You might have seen Jessica Fox winning the gold medal. Amazing! I was rivetted.
What has canoe slalom got to do with Covid? To me, there is an interesting parallel between the slalom's whitewater course and the churn that Covid has thrown up around people's lives. It's about lack of predictability. With Covid many of the things we took for granted are simply not happening in the way we expected. Like going to school and doing the HSC. The chop and change is an almost daily event. And travelling to see friends and family. When will that be possible again? The uncertainty that Covid brings makes people anxious – they worry about all the things going wrong. Some people get depressed – the future feels broken, their dreams in tatters. It's hard to get up and face the day when you feel like that.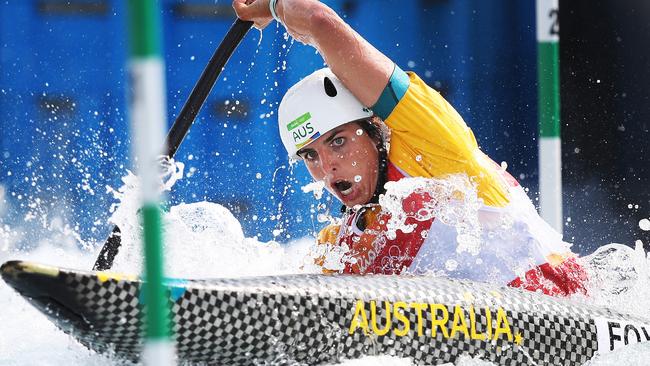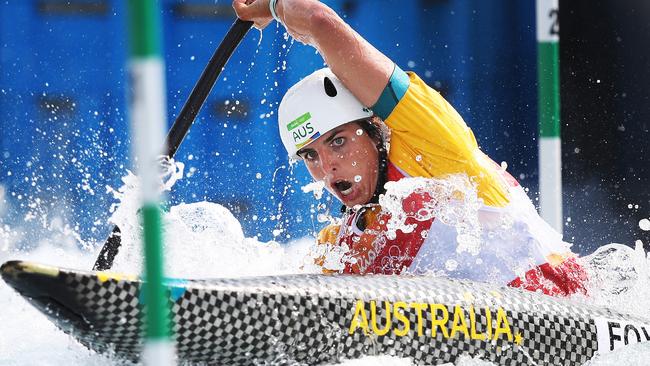 https://www.heraldsun.com.au/sport/olympics-2016/jessica-fox-qualifies-for-k1-canoe-slalom-semifinals-with-second-fastest-time-behind-stefanie-horn/news-story/92b73439adf5abad64cdbb96fe7b7561
Let's get back to the canoe slalom and what sets it apart. In most sports the environment is mostly stable – a running track, a set of high jumps, an archery target. Sure, hot or windy conditions can be a factor, but that's nothing compared with the mini tsumani the canoers face. Can you imagine if the high jump bar moved up a few centimetres after the competitor had taken off? Or if they had to contend with random earth tremors or a burst of fireworks? It's like that with Covid – the goal posts keep shifting and the rules keep changing.
The whitewater course is so unpredictable. The competitor can't control their surroundings, they can only manage themselves as they navigate through. Covid throws up a similar challenge – despite everything, we are still the resourceful people we always were. It is possible to find a way and others are there to help.
Jessica Fox respects the water because it's so powerful. She doesn't fight against it. As much as she can she goes with the flow, absorbing the bumps and unexpected turns. Of course she prepares herself, physically and mentally, to do the best she possibly can on the day. She doesn't do it alone. She has a coach – her mum, who was also a great Olympian. You can be sure there are others who advise on nutrition, workouts, psychological strength building and more.
Jessica could not succeed at canoe slalom alone, nor should you try to get through the Covid blues without help. Think about the people in your support team – friends, parents, family, teachers. There are other resources. If you are at school, NSW Education Learning from Home Hub has a Mental Health and Wellbeing page. You could also check out Headspace, Beyond Blue and Black Dog – all have resources and helplines.
And come back to this website. Over the coming weeks I will post on topics like how your brain makes you anxious, knowing your strengths and getting your energy back. Message me your questions and ideas. I'm here to listen.